Welcome to Riverview Credit Union's Website
We hope the information provided within will assist you in finding out more about Riverview Credit Union and the products and services we offer.
For access to Online Banking or to set-up a new Online Banking profile, please visit the tabs located at the upper right side of this page. To access our Mobile Banking, please set up your account as a "New User" first, then logout and click on the phone located to the right. From there, you can download the mobile version of our Online Banking.
To Report a Lost or Stolen Debit Card - Please Call 1-800-383-8000
IMPORTANT MESSAGE REGARDING
COVID-19 (Coronavirus)
Riverview Credit Union has been closely monitoring the information surrounding the COVID-19 (Coronavirus) outbreak. Our top priority is the safety and health of our members and employees. We want to let you know what measures we are taking to help stop the spread of COVID-19 (Coronavirus).
To minimize the risks associated with the spread of the COVID-19 (Coronavirus), our office will cease all in-person transactions effective immediately. Until further notice, if you have a matter which may require you to visit our office, you must call (651) 224-4631 and make an appointment. Please understand we will be practicing appropriate hygiene steps and exercising proper social distancing for any in-person transactions.
For general account transactions, we encourage our members to do their banking via our digital channels, including mobile/online banking, debit cards, and online loan applications. These options can significantly reduce your need for an in-person visit or to use cash. For loan requests, please complete an online loan application. For loan inquires, please call (651) 224-4631.
If you are currently not using our digital channels, you can get started by visiting www.myrcu.com. There are additional instructions on our website to further assist you in setting up your account for digital access. If you need further assistance or would like to open a checking account and debit card, please contact us. For general account inquires, please call (651) 224-4631 or email to rcu@rcum.com.
Riverview Credit Union is committed to meeting the needs of our members during this pandemic. Please be assured your money is safe with us! We thank you in advance for your cooperation and understanding during these difficult times facing our country.
Need Financial Assistance?
With schools and businesses closing in order to slow and assist in stopping the spread of the Coronavirus, we understand that some of our members may be facing financial challenges. If you have been or will be financially impacted by the Coronavirus, we are here to help! Please contact us at (651) 224-4631 to discuss your options.
In the Market for a Mortgage?
Whatever your mortgage needs are, we are here to help! Whether you're a first-time home buyer, looking to upgrade, downsize or refinance your current mortgage for a lower rate, we can help! Give us a call to discuss your options. We would be happy to help you with your mortgage needs!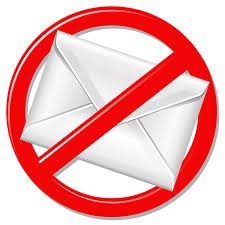 Sign Up for eStatements and Get $5.00
Sign up for eStatments and receive $5. To sign up, log into your online banking account, select the eStatement tab, and opt-in! Once you do, we will deposit $5 in your account. It's that easy! Don't have an online banking account? That's easy too! Select the "New Users" tab above to get started.
Important Information About Procedures for Opening a New Account
To help the government fight the funding of terrorism and money laundering activities, Federal law requires all financial institutions to obtain, verify and record information that identifies each person who opens an account.
What This Means to You:
When you open a new account, we will ask for your name, address, date of birth and other information that will allow us to identify you. We may also ask to see your driver's license or other identifying documents.